JuliaKying
Designer Illustrator
Penciling Architecture
Exploring architecture and design through history and graphite.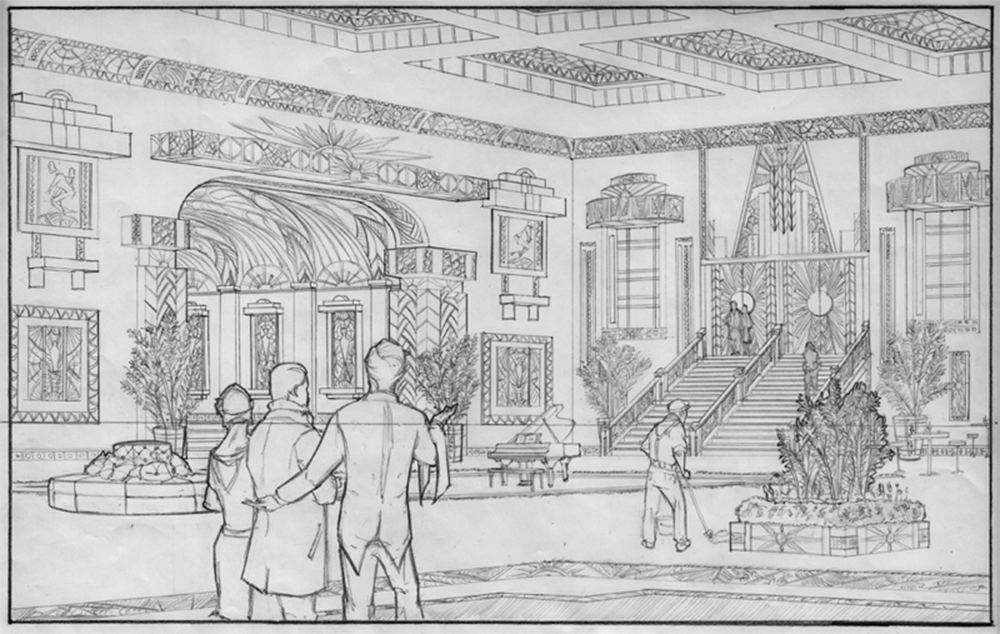 An interior architectural design and pencil drawing of a hotel lobby. The design language inspired by Art Deco.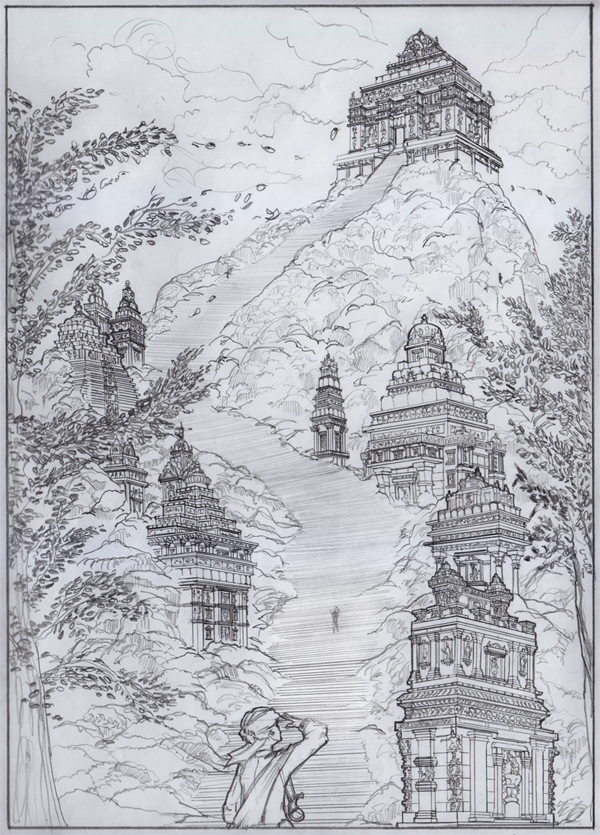 An exterior pencil drawing of an east asian temple. A fictional location drawing from east asian architecture. The journey to the top of the temple is an exercise in meditation, a preparation of the mind through the stairs.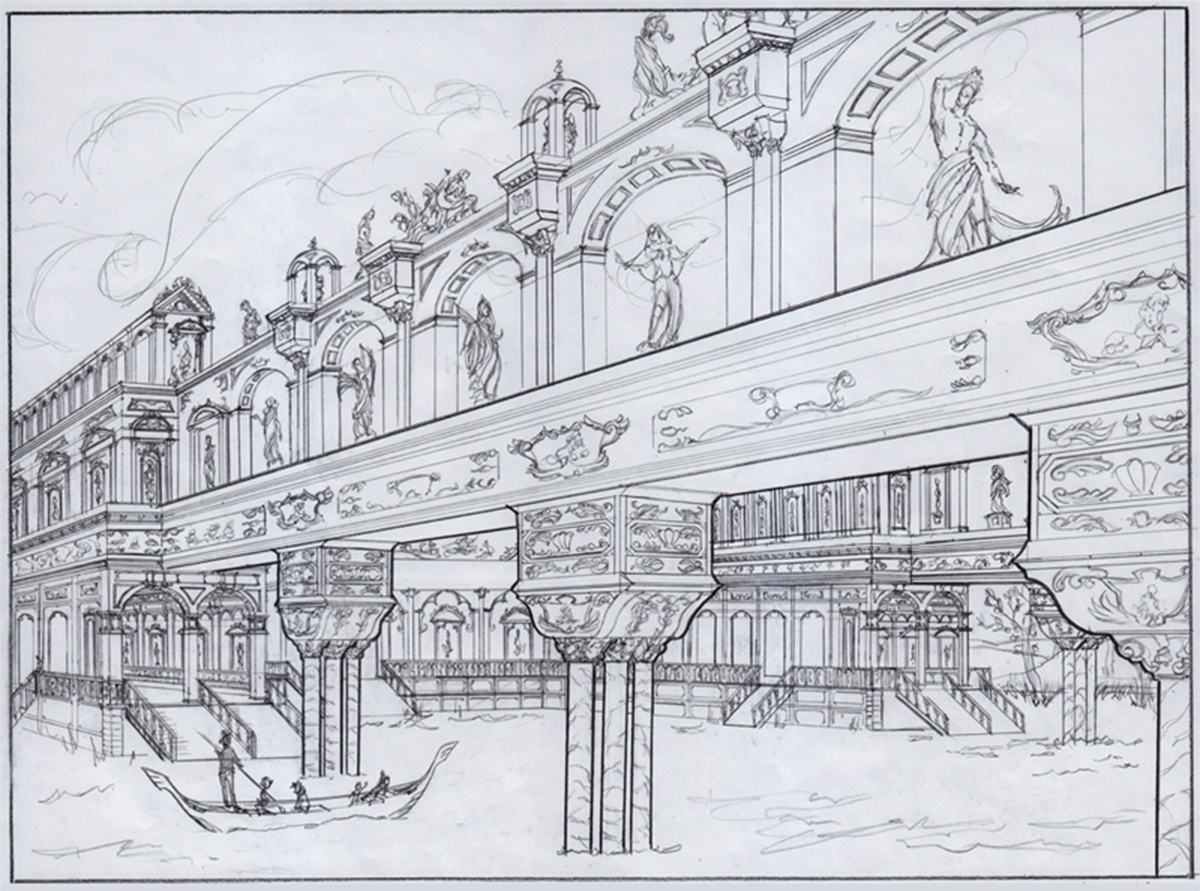 An exterior pencil drawing of Baroque architecture taking cues from Venice city on water.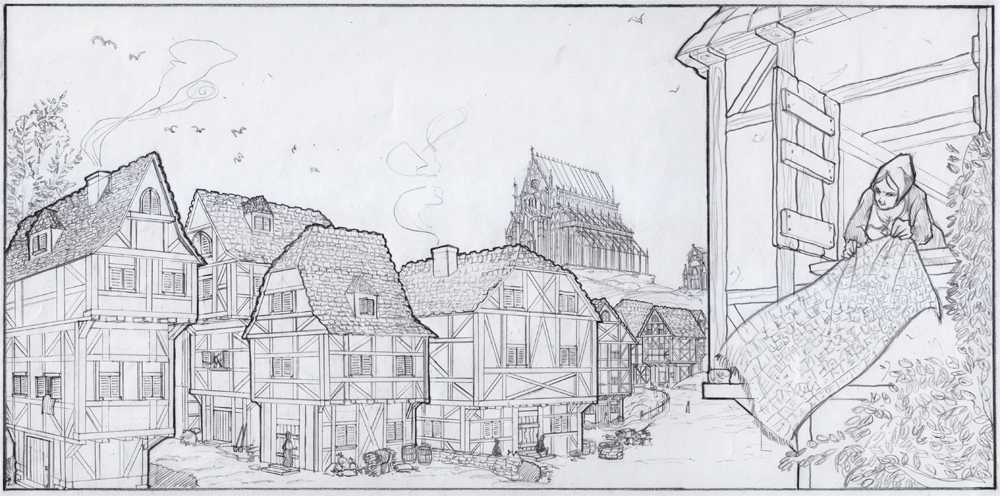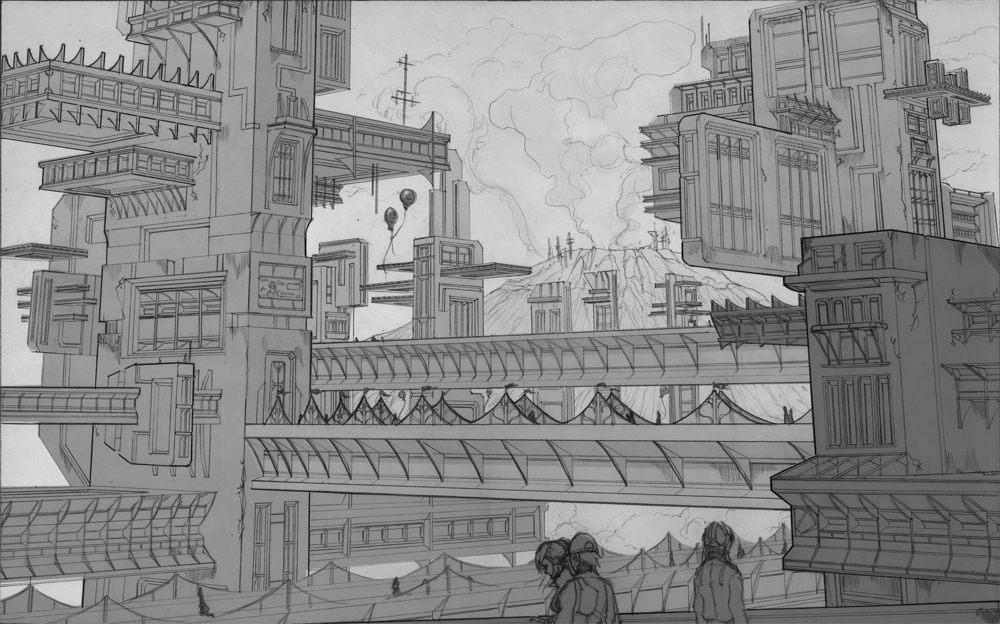 A science fiction city constructed like a heat-sink on a volcano - the heat absorbed through the structure generates energy to keep the city running on natural energy. Design language taking from a CPU's heatsink, excess energy is quickly expended through the protruding structures.